Written by Wade Rathke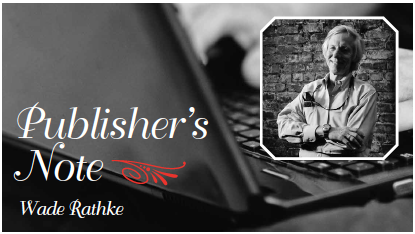 It seemed like I was chasing — or being chased — by blizzards all winter from the single digit temperatures in Slovakia to the "Beast of the East" in France and the United Kingdom to snow in Toronto, Youngstown, Cleveland, Santa Fe, and Lansing. I thought spring would never come, and then suddenly back in New Orleans it was full on heat wave, and I was wondering where spring went so quickly. As usual though our summer issue is a sampling of intriguing reads, so when you can find some shade and take a minute to think and reflect on the issue, you can also ponder the reality of climate changing all around us.
We start with a fascinating reflection and remembrance from S.M. "Mike" Miller of the Commonwealth Institute and United for a Fair Economy that includes a bit of the background of Social Policy as we near our 50th anniversary. We follow this with part two of the piece on politics and organizing by Moshe ben Asher and Khulda bat Sarah that they began in our last issue. The "other" Mike Miller also offers us a look back at the milestones in his organizing career and his development as a community organizer.
Continuing to look backwards in order to look forwards, we then examine some deep analysis of current and future policies and politics. Camille Walsh from the University of Washington offers a unique and brilliant analysis in Racial Taxation of how the complexities of tax codes have created a tax citizenship that is perpetuating segregation, racism, and false entitlements. If Professor Walsh explains where we have been in social policy, the authors from the University of Southern California, the Nonprofit Finance Fund, and Manchester Metropolitan University might be telling us where we are going as they share their review of "pay for success" or outcome-based social policies. Is this really social change or the latest twisting turn for neo-liberalism? There's a question worth some contemplation this summer. Andrew Yang is a tech-star who wants to run for president on a platform advocating Universal Basic Income (UBI). That's a policy program that is getting lots of ink and interest from Finland to Stockton, but still looking for deeper traction. Yang means to ride this train, so we're interested in seeing if all are aboard.
Yang – and the Sanders' tribe – might learn some lessons from a surprising source: the Henry Wallace campaign and the "red scare" in Vermont. We found Rick Winston's deep dive into the not so distant past fascinating and novel. Speaking of novel, here's a switch, Richard Wise, a former community organizer, has shared with us a big gulp of the first chapter of his new mystery novel, Redlined, where community organizers are both victims and detective. Tell me that's not something different than what you might have expected in this issue!
As promised, we also include an excerpt from the chapter on Strategy and Tactics from my own Nuts & Bolts: The ACORN Fundamentals of
Organizing. Social Policy Press is excited that the book has been well received and is already in second printing with the e-book coming out this summer. Beth Butler with Ruth Reinhart offer a deep look at organizing fundamentals and campaign histories as well in their review of Linda Martin Alcoff's Rape and Resistance.
This issue finishes with columns by Phil Mattera on wage theft and its prevalence across industries and big corporations. John Anderson gives us a focused look at how landlords are wielding the upper hand even in relatively progressive communities like Hamilton, Ontario, long a labor stronghold in Canada. In Backstory, I share what I'm learning from listening at various question-and-answer period for the documentary, "The Organizer."
I don't know that we have something for everyone in this issue, but we have more than enough to get you scratching your head in deep thought rather than just brushing away black flies or mosquitoes this summer.