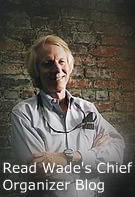 When the quadrennial US election shows up, we are guaranteed a red hot summer, but this time we have a doozy.
By the time this issue goes online and hits the mailboxes around the world, the face off will be settled, the lines drawn even more tightly, and the fear in the back of all of our guts will be global as the world joins us in confronting the meaning and measure of Trump and, inevitably, Clinton. What polarization we have wrought from, if nothing else, the grace of an Obama presidency? We empathize with the rage of the dispossessed Trump voters, but we plead for reason.
Our lead piece developed from the culmination of extensive research and investigation of rural electric cooperatives in the Southern states by ACORN International and the Labor Neighbor Research and Training Center establishes that we have not come as far as many like to pretend. There is little democracy in these membership-owned and run cooperatives and even less diversity in their governance. These relatively rich and powerful institutions not only deliver electricity, but are also fundamental parts of rural economic development and social services policy, and they are running amuck, frozen in the fifties, as largely old, white men's clubs and failing in their mission and unable to meet their mandate. It's knotty and persistent problems like these in the rural South that demand real leadership and governance, but what are the odds?
This summer issue of Social Policy stands on three other legs as well.
Looking at the meaning of the election in 2016, Pat DeTemple and Mike Miller are both banner men for Senator Bernie Sanders, as well as activists and organizers, but both believe there are opportunities that Sanders is missing and leadership he could provide, if he were open to hearing advice and looking for his next act. Meanwhile Randy Cunningham sees the Republicans coming to Cleveland and reports on organizers' efforts to provide a welcome.
Looking at some potential breakthroughs in housing, banking and development, Emma Saunders and her coauthors, Kate Samuels and Dave Statham provide an important case study of victory for tenants in Scotland through the Living Rent Campaign which won more security of tenure and rent controls recently. Kent Hudson gives us a look at a first cut at banking data in the United Kingdom and what it says about lending patterns. It's not the Community Reinvestment Act, but a window is being opened, and we need to crawl through with everyone we know. Professor Gregory Squires and organizer, Dominic Moulden, once again update us on the progress of "equitable development" in Washington, D.C. We have a long way to go everywhere, but all three pieces show that we have reason to hope, if we keep pushing!
Less hopeful are our columnists and reviewers perhaps, but no less informative. Jerry Jones, a longtime organizer and advocate in the homeless community, reviews a new book that gives a state of the union report in this area. Phil Mattera in his uniquely effective way bursts the bubble of any hopes for a manufacturing revival. Noorin Ladhini brings some balance and perspective to the insertion of Airbnb in our communities. John Anderson looks at the mobilization model of organizing and, while skeptical, finds the Dogwood Alliance using it effectively. I close with the Backstory column and take a hard look at whether mass organization could still be built under the new provisions of the Fair Labor Standards Act and the Department of Labor's overtime rule, and conclude that we might not build mass organization, but we won't be stopped because of the FLSA requirements.
Usually, the summer issue of Social Policy provides a series of excerpts for readers to consider finding and diving in deeper. This was not the season for that diet this year. It's serious business, meat and potatoes time with migraine chasers until the end of the year!