Written by Rick Winston

"The Wallace Breeze" in Burlington
By the time [presidential] candidate [Henry] Wallace made an appearance in Burlington [Vermont] in June 1948, it was apparent that his presidential campaign was in trouble, both nationally and statewide. Inexperience and lack of organization led to difficulty in selling tickets to Wallace's Memorial Auditorium rally. In addition, many people were clearly reluctant to be associated with the campaign. Curtis MacDougall reports in Gideon's Army that it took many phone calls to find a farmer willing to allow a noon picnic lunch on his property and it took fourteen calls to obtain an accompanist for Bob Penn, one of the stars of the Broadway musical Oklahoma, who was slated to sing at the rally.
By this time, the tone of the Free Press and Daily News editorials had moved from outright alarm into condescending dismissal. A few days before Wallace's personal appearance, the Daily News editorialized, with prescience as it happened: "He is being very naïve, indeed, if he expects to pick up many supporters hereabouts. Henry, a persistent fellow if ever there was one, said his third-party group would take away votes from both Republicans and Democrats. We have a sneaking suspicion that Henry should be getting ready, about now, for an awful surprise."
Describing Wallace's sparsely attended speech at Memorial Auditorium, the Free Press mocked his campaign slogan of bringing "a fresh breeze to American politics" and editorialized, "The kindest explanation of Wallace the candidate is that much learning has made him mad. The Wallace breeze, we are sorry to say, seems like a zephyr that has become balmy." However, this bemused attitude did not prevent the Free Press from publishing the names of everyone at the rally who gave money, with their identifying towns and the donation amounts. "Several Well-Known Persons Give Checks of $100 or More" read a headline. Among those "well-known persons" were two state officers of the Wallace campaign, Charles Zimmerman of Brattleboro and Una Buxenbaum of Putney; two professors, Lucien Hanks of Bennington College and Waldo Heinrichs of Middlebury; and Rockwell Kent.
The Daily News also treated Wallace's speech with bemused condescension: "During his appearance in Burlington this weekend, Henry Wallace impressed observers as a rather pathetic figure, a man who has been misdirected in his efforts, probably sincere, to gain world peace." That editorial also pointed out that "however sincere he may be, his tie-in with Communists, whether direct or indirect, will be his final undoing."
In this, William Loeb was correct, for as Wallace biographers John Culver and John Hyde write: "Each new chapter in the Red Scare only further isolated Wallace and his party…By the time of the election, his credibility as a political figure was destroyed and his party removed to the fringe of public life."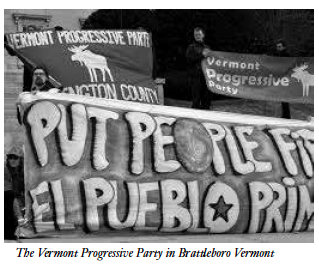 The Vermont delegation to the Progressive Party convention played an unexpected role in the further erosion of that credibility. James Hayford, a farmer and poet, was a strong Wallace supporter who attended the Progressive Party convention in July 1948, yet was leery of
the pro-Soviet slant of many Wallace supporters. Together with delegate Frank Gentile of St. Johnsbury, Hayford crafted what became
known as the "Vermont Resolution," which read, "Although we are critical of the present foreign policy of the United States, it is not our intention to give blanket endorsement to the foreign policy of any nation."
The famed journalist H.L. Mencken described what happened next: "When an honest but humorless Yankee tried to get in a plank disclaiming any intention to support the Russian assassins in any eventuality, it was first given a hard parliamentary squeeze by the Moscow fuglemen on the platform, and then bawled to death on the floor." As Hayford wrote in his memoir, "Back in Vermont I was regarded with even more suspicion than I had been before the convention. The Vermont press reasoned that the defeat of our resolution had proven beyond any doubt that the convention was Communist-controlled."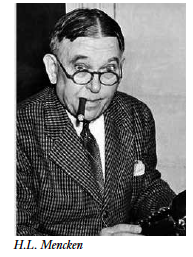 The Vermont Progressive Party soldiered on, holding a state convention in Brattleboro in early October. Its platform included abolishing farm taxes, bolstering workers' compensation funds, creating a fair employment practices law, establishing farmer-consumer cooperatives, and developing a Connecticut Valley Authority modeled on the Tennessee Valley Authority. These proposals were not mentioned in the Brattleboro
Reformer editorial the next day; instead, the paper admonished the Progressives for being "another drum corps in Henry Wallace's parade" and for not fielding any statewide candidates.
A month later, on Election Day, the national tally for Wallace was just over one million votes and a fourth-place finish behind South Carolina Senator Strom Thurmond and the segregationist States Rights Party. In a development that must have been especially dispiriting to Vermont
supporters, Wallace fared worse in Vermont than he did nationally, garnering 1,679 votes for only 1.04 percent of the total count.
After the election, an embittered and disillusioned Wallace pulled back from party-building efforts. As he watched his position in Washington
sink from respect to derision, he began to recant his attachment to left-wing politics, drawing further away from hard-line ideologues and adding criticism of the USSR to his speeches. The Progressive Party's opposition to American involvement in the Korean War precipitated a final break, and in 1950 he left the party that he had helped to found.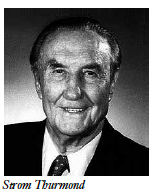 In Vermont, the Progressive Party maintained a presence through the 1952 presidential election, largely due to untiring efforts by Helen McMartin of Burlington (the chair of the 1948 Vermonters for Wallace Committee), and then withered away. Some Progressive Party stalwarts like McMartin and Martha Kennedy remained active in the peace movement, working with the American Friends Service Committee and other groups; others, like James Hayford, withdrew from activism. But many shared a bitterness at how they and other Wallace supporters were treated. In 1989, Hayford reflected on the Wallace campaign in a letter to the Burlington Free Press: "All of us Vermonters who publicly worked for Henry Wallace were named in your columns as suspicious characters who ought to be deported to Moscow—or words to that effect. All we Progressives wanted to do was help Wallace come to some understanding with the Soviets…Our platform called for international agreements under which both nations would be spared from living forever under the threat of sudden nuclear annihilation."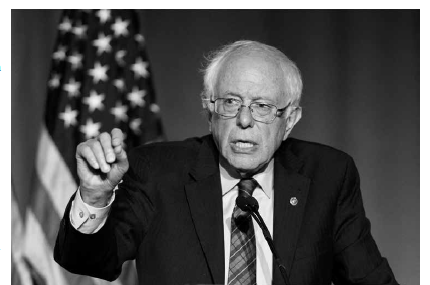 It was noted by some commentators in early 2016 that Bernie Sanders, like Wallace, was treated by the media and the Democratic Party establishment with a similar hostility and disdain. But Wallace, running a marginal campaign before the days of widespread television, never got the exposure that Sanders did. Alexander Heffner, one of many contemporary observers drawing the comparison between the two campaigns, noted, "In choosing to run as a Democrat, Sanders has clearly learned a lesson from Henry Wallace's unsuccessful 1948 third-party presidential campaign." Along with the many accomplishments of the Sanders campaign, a small but significant one might be that the
figure of Henry Wallace and the story of the 1948 presidential campaign have enjoyed renewed attention.
Rick Winston has lived in Vermont since 1970. He is currently teaching film history in several places, including Community College of Vermont. His long-standing interest in the Red Scare era led him to become one of the organizers of the 1998 Montpelier conference, "Vermont in the McCarthy Era." Red Scare in the Green Mountains: Vermont in the McCarthy Era 1946-1960 is available at www.rootstockpublishing.com.