Written by Wade Rathke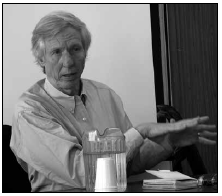 Among the myriad issues in the current economic depression, pandemic, and general once-in-a-lifetime confluence of crises (we hope) is the undeniable fact that in confronting many of these core issues of our time, it's us against the government, the people against the bureaucracy —and we're losing.
With thirty million people on unemployment in the United States, horror stories abound. In early August, only 8% of applicants in Florida had actually received benefits. Barnard College Professor Elizabeth Ananat surveyed 1000 service workers in the Philadelphia-area. She found that of the 1000 workers, 40% were laid off. That's 400 workers. Of those 400, 87% applied for unemployment, that 348 of the workers. Of those 348, only 65% actually received benefits. That's 226 workers. On those 226 workers, only 77% or 174 workers actually received the $600 special stimulus money.
Remember please that unemployment is based on insurance that workers and their employers are paying. It's not a giveaway. That more than 1 out 3 workers applying for unemployment are blocked from receiving their benefits, underlines how the state-administered bureaucracies and their legislative and political overlords are robbing huge numbers of eligible workers of their entitled benefits. Once qualified, a too inept federal bureaucracy, once again trying to push money to the jobless through frequently incompetent, tight-fisted, and out-of-date state unemployment systems, picked the pockets of another almost 1 out of 4 of the workers actually receiving benefits.
If we extrapolated Professor Ananat's numbers, as if they applied uniformly throughout the rest of America's workforce, the picture worsens. We know from Bureau of Labor Statistics that 30 million workers were getting unemployment benefits at the end of July 2020. On the success rate of applicants to recipients she had found, that would mean more than 46 million workers had applied for unemployment with 30 million making it through the system. Of those 30 million at the same 77% ratio, 23.1 million might have accessed the extra $600 in supplemental benefits. At the same ratios, that means 52.5 million workers were laid off with 46 million plus actually applying for the benefits that they had earned.
Like I said, we're losing! And, we're losing on many fronts, not just unemployment. The decline in participation in welfare benefits is well documented with many eligible saying they don't apply because they know they can't get through the bureaucracy: beaten before they get in the game. Earlier in this number we see that the inability or unwillingness of the Internal Revenue Service and its bureaucracy to enforce the requirements of the Affordable Care Act means that millions are not receiving billions in charity care that means the difference in life or death.
Legislative chicanery and bureaucratic implementation are not only threatening lives and family sustainability, but democracy itself, as we increasingly realize from the daily reports of voter suppression. Disappearing polling places, voter identification requirements and restrictions, poll taxes on ex-felons, and the drumbeat of daily drops and purges implemented in secrecy by election officials and the offices of secretaries of state will confuse and disenfranchise millions on Election Day.
The list goes on, reminding us that the devil is in the details, and their helpers are embedded in bureaucracies at war with the people and programs meant to benefit them. Stopping this assault on our citizens won't get big headlines or high-dollar foundation grants, but this is a battle in the trenches we need to engage in order to finally demand that people are delivered the benefits they deserve and are being denied.
WADE RATHKE is the Chief Organizer of ACORN International, Founder and Chief Organizer of ACORN (1970-2008), and Founder and Chief Organizer of Local 100, United Labor Unions (ULU).