Written by Philip Mattera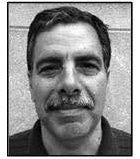 People who are subjected to sexual harassment on the job are too often left to confront their abusers on their own. Those with means can hire high-powered legal help, as Gretchen Carlson did in her lawsuit against 21st Century Fox that resulted in a $20 million settlement. Other survivors of abuse may not get justice.
A new initiative by Fight for $15 is making the fight against workplace harassment a collective rather than an individual struggle. In a bold new initiative for the labor movement, the campaign organized work stoppages at McDonald's fast-food outlets in ten cities to protest harassment and to highlight complaints filed with the U.S. Equal Employment Opportunity Commission.
This will not be the first time the EEOC has heard reports about such practices at McDonald's. In 2010, for example, the company had to pay $50,000 to settle allegations of harassment by an assistant store manager in New Jersey who was reported to have touched and spanked a teenage worker.
For years, the company failed to take adequate action to deal with repeated instances in which female workers were falsely accused of stealing customer property and strip-searched by managers in response to phone calls from individuals pretending to be law enforcement officers. In 2007 McDonald's had to pay $6.1 million to settle a lawsuit stemming from one of these incidents in which a young worker in Kentucky was molested.
The decision of a state appeals court upholding the damage award noted that similar incidents had occurred more than 30 times at McDonald's outlets. The ruling went on to say: "McDonald's corporate legal department was fully aware of these hoaxes and had documented them. The evidence supports the reasonable conclusion that McDonald's corporate management made a conscious decision not to train or warn store managers or employees about the calls."
Corporate decisions not to take steps to protect workers were also behind many of the more than 280 cases documented in Violation Tracker in which corporations paid to settle sexual harassment allegations brought with the involvement of the EEOC. These cases together have yielded $132 million in penalties.
The tally goes back to 2000, but cases continue to the present. Among the most recent ones are the $3.75 million harassment settlement signed by Koch Foods involving poultry workers in Mississippi who also alleged racial and national origin discrimination as well as the $3.5 million settlement by outsourcing company Alorica in connection with allegations that a group of customer service representatives in California were subjected to a sexually hostile work environment.
To supplement the EEOC actions, my colleagues and I have been collecting data for Violation Tracker on class action and individual lawsuits brought by workers separate from the agency. These cover harassment claims as well as cases involving discrimination by employers based on gender, race, national origin, religion, sexual orientation, disability and age discrimination.
Since 2000 a total of more than 300,000 cases have been filed, and it appears that the vast majority of large corporations have been involved in at least on a discrimination or harassment lawsuit in which it ended up paying damages or a monetary settlement to the plaintiff (or plaintiffs).
It is difficult to calculate the total amount paid out by the corporate defendants, given that many of the cases are resolved through out-of-court settlements whose terms are not made public. When the case is a class action, settlement terms are typically disclosed. We have found 70 cases of this sort brought against Fortune 500 companies, with total payouts of about $1.3 billion.
The total would be a lot larger if the U.S. Supreme Court had not issued a controversial 5-4 ruling in 2011 that threw out a class action brought on behalf of up to 1.5 million women alleging that Walmart systematically discriminated against them in pay and promotions.
Among the biggest successful class actions in recent years are those brought against investment firm Merrill Lynch (owned by Bank of America), which paid $160 million to resolve allegations of racial discrimination and another $38 million in a case involving gender discrimination. Deep-discount retailer Dollar Tree (owned by Family Dollar Stores) paid $45 million to settle a gender discrimination case involving 37,000 store managers.
These big payouts help keep the pressure on large employers to address unfair and abusive practices, yet in the end popular movements like #MeToo and the Fight for $15 may do more to bring about an end to discrimination and harassment in the workplace and the society at large.
Philip Mattera heads the Corporate Research Project in Washington, DC, and writes the blog Dirt Diggers Digest.