Written by Lew Finfer

Background
A newsreel of the financial and foreclosure crisis of 2007-2012 would report 16 Million homes foreclosed; 8.7 Million lost jobs; $7 trillion in household wealth lost and African-Americans losing half of their net worth. It would show millions of homes "underwater" —worth less than their mortgaged amounts and neighborhoods deteriorating as many homes are foreclosed. No CEO's go to jail; banks pay themselves $26 Billion in bonuses.
Politicians of both parties failed us; banking regulators failed us; mortgage rating agencies failed us. Big banks and Wall Street hurt so, so many with new tools of speculation and exploitation—credit default swaps, derivatives, mortgaged back securities.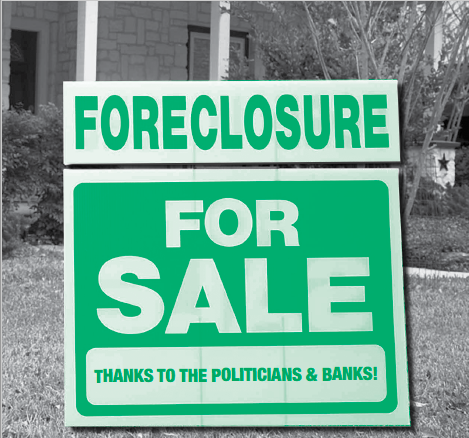 When will we ever learn; when will it ever end?
This past year was the tenth anniversary of the financial crisis that began in 2008. Three people have been in many, many media interviews together—Timothy Geithner, Secretary of Treasury during the Obama Administration; Hank Paulson, Treasury Secretary during the Bush Administration, and Ben Bernanke, former head of the Federal Reserve. They are depicted as "three wise men."
The definition of wise is "having or showing experience, knowledge, and good judgment." The definition of smart is "having or showing a quick-witted intelligence." These three are definitely smart men. They were sometimes, but not always, wise men. Many were hurt by their shortcomings. As millions of homeowners experienced the loss of their homes during the foreclosure crisis of 2007-2012, I wished they and President Obama had been wiser.
I organized on foreclosure policy and legislative issues at the state and national level during 2007-2012 as a community organizer at Massachusetts Communities Action Network (MCAN) and with the PICO National Network (now called Faith in Action) along with many other organizers and organizations across the country.
I saw a draft of an article by Obama Administration officials from the Treasury Department. They said their policies saved millions from foreclosure, but admitted that because they did not act stronger, millions of others lost their homes who should not have.
The Roosevelt Administration seemed bold in setting up the Homeowners Loan Corporation (HOLC) to prevent millions of foreclosures during the Great Depression. The Obama Administration's signature program Home Affordable Mortgage Program (HAMP) seemed underwhelming in comparison.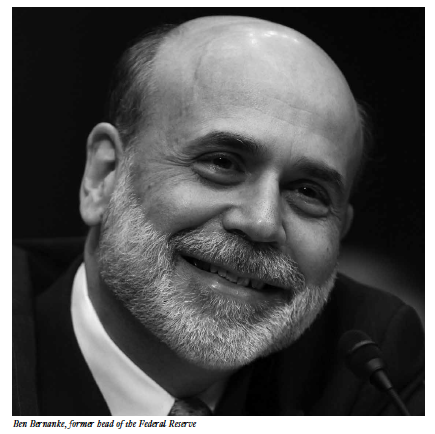 What Caused the Foreclosure Crisis?
The crisis was caused by a combination of speculative actions by banks and the Wall Street financial services industry using derivatives, bundled securitized mortgages, predatory lending, and other instruments. It was also caused by inadequate regulation by government regulators and the decisions of each Administration back to President Reagan.
Regardless, as Republican strategist Frank Lutz has said, "we can convince half the country that the foreclosure crisis was caused by big government allowing undeserving people to be homebuyers and not by big business." They did convince half the country of this false narrative.
Financial deregulation following the repeal of Glass-Steagall and failure to regulate derivatives play key roles in this crisis. I remember the picture of Brooksly Born, head of the Commodities Futures Trading Commission, standing alone while a group of men, including Secretary of Treasury Larry Summers and then Assistant Treasury Secretary Timothy Geithner, talked together. They opposed her call to regulate the derivatives that became the speculative instrument causing the foreclosure crisis.
The popular view is the banks got bailed out and homeowners largely didn't. These bailed-out banks then immediately went back to paying big bonuses to executives and making record profits while millions faced long-term unemployment and foreclosure. The big banks worked to oppose new laws that would lessen the chances of this happening again. The populism of the Tea Party had a basis. When the Obama Administration bailed out the banks, they could have set more conditions on them including restricting foreclosures, but they did not. Instead they let them manage the modification program!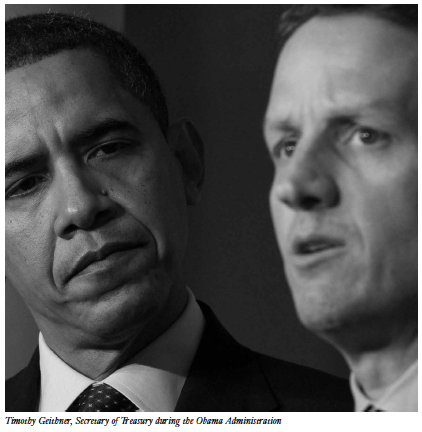 Community Groups Propose Foreclosure Prevention to The Obama Administration
Community groups listened to the pain of people enduring foreclosures. We researched what could be done; sought out people with policy knowledge, and tried to use common sense to develop policy proposals to bring to Obama Administration officials.
During this period, we met with Treasury officials including Treasury Secretary Geithner, Assistant Secretary Michael Barr, Treasury officials who ran HAMP, Larry Summers as head of the National Economic Council (NEC), and Gene Sperling when he later ran the NEC.
Let's talk about what happened.
Tens of billions of unspent Troubled Assets Relief Program (TARP) money intended for foreclosure prevention was unspent and left over. Why weren't those billions used to prevent more millions from losing their homes to foreclosure?
The Obama Administration's HAMP modification program meant that the banks were not under pressure to do loan modifications and could determine whether to grant a loan modification and on what terms. In meetings with Treasury officials we pressed the issue that banks and servicers were not following Treasury's guidelines for loan modifications, and we made suggestions on how to strengthen the guidelines. Treasury officials would always reply, "We can't force the banks to do things and their participation in HAMP is voluntary on their part." They could have done more here, and they admitted that later.
The Obama Administration set up the Hardest Hit Fund. It seemed partly successful in delivering funds to eighteen states to do foreclosure prevention programs. We didn't understand why Treasury with tens of billions in TARP money, wouldn't do this in all the states. We asked them to consider this several times in meetings. Isn't it a kind of "moral hazard" that a homeowner in a state with more foreclosures could get help to save their home from a Hardest Hit Fund program, but one who lives in a state with less foreclosures could not?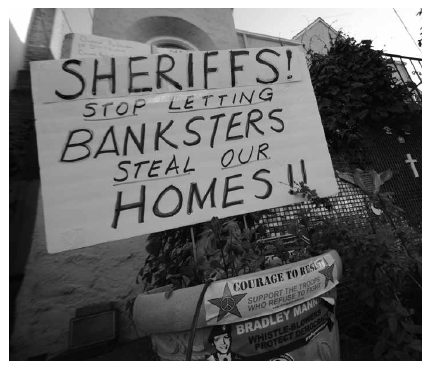 Race and Foreclosures
Foreclosures had a proportionally greater impact on the African-American community compared to white communities, and the African-American communities were much slower to recover. Put more boldly "African-Americans lost a generation of wealth with the foreclosure crisis." The net worth disparity between African-Americans and whites is huge and homeownership had been the chief way African-Americans built equity. In Baltimore, employees of Wells Fargo would sit together and brainstorm ways to trap African-Americans into predatory mortgages. This happened with many large banks, mortgage companies, and mortgage brokers and with no adverse consequences for their exploitation and discrimination.
No Big Bank Executives Were Jailed
Top executives of big banks did not go to jail. There were large settlements paid by banks, but they made so much money that these settlements barely made a dent in their operations. This was a failure of the Justice Department, not the Treasury Department, but overall it was a failure of the Obama Administration.
In testimony to Congress, Bank of America CEO Brian Moynihan said, "We understand the anger felt by many citizens…We are grateful for the taxpayer assistance we have received…Over the course of the crisis, we as an industry caused a lot of damage." He went on to say that despite this, compensation of executives would go up. One Saturday morning during those times, a group of from our organizations rang the doorbell of his huge, beautiful suburban home and handed him a letter asking him to lessen the continued foreclosures his bank was doing. He was not happy to see us. We were not happy about what Bank of America had done.
The Defeat of Judicial Foreclosure
Judicial foreclosure would have allowed bankruptcy judges to set the terms when a homeowner faced foreclosure and could have saved hundreds of thousands from foreclosure. Unfortunately, the bill was defeated 58-42 in the Senate in April 2009. Community groups felt Secretary Geithner and the Obama Administration made only a lukewarm effort to support its passage.
Illinois Senator Dick Durbin lamented, "The banks own the Senate." At the same time, there was a recording of a bankers' national meeting where they were crowing that "even at a time when banks were nationally unpopular, we could win this victory in the Senate, so please keep sending in your checks."
Our Proposal on Forbearance for Unemployed Homeowners
By 2009, long-term unemployment had replaced predatory lending as the major cause of foreclosure, but the Obama Administration foreclosure-prevention policies were slow and inadequate to address this change A group of leaders and organizers from the PICO National Network met with Secretary Geithner the day after the Democrats lost Congress in the 2010 elections. I was at the meeting and worked on the preparations for Secretary Geithner.
The night before the meeting, we saw the searing documentary on the financial crisis called "Inside Job." As we came out of the theatre, the uniformed ticket-taker announced, "Isn't it funny that if you steal hundreds you go to jail, but if you steal millions, you don't."
We asked Secretary Geithner to establish a policy of twelve-months of forbearance for unemployed homeowners to prevent foreclosures. Forbearance means putting amounts owed for some months to the end of the mortgage so the homeowner has time to get a job and recover. Geithner refused. He said, "I know where you are heading, but we are not going to do that....".
We went to Congressman Barney Frank, then Chair of the House Committee on Banking and Financial Services, and asked him to ask Geithner. Six weeks later Geithner refused again. Geithner said in a letter to Congressman Frank, "Other industry stakeholders had strong reservations about this proposal?" Who were those other industry stakeholders? Did he mean the big banks? Did he mean federal banking regulators whose actions contributed to the crisis? It certainly wasn't the homeowners facing foreclosure and the community groups trying to stand with them.
We were pretty desperate about what to do as the crisis continued and the Secretary of Treasury refused to take actions that could have helped so many. I tried to get the Washington Post to write about how long-term unemployment was a primary cause of foreclosure and Obama administration inaction.
After three months of conversations with a reporter and editor who seemed interested, they never wrote anything. Then I spent months trying to find someone at the New York Times to write about this. Finally, in June 2011, an article appeared on the front page about the problem, and the forbearance solution we had proposed.
In "For the Jobless, Little U.S. Help on Foreclosure" reporter Andrew Martin outlined our argument that there was " a mismatch between the homeowner program's design and the country's economic realities."
He reported that administration officials refused to introduce any program to give the unemployed an extended break in mortgage payments "Administration officials maintain that the decision on whether to offer mortgage relief to homeowners ultimately was up to mortgage servicers and investors, not the government, which can provide incentives but not compel action."
The Leadership Conference on Civil Rights had also been frustrated with how big an impact the foreclosure crisis had on African-Americans. After this article, we were able to talk to their Director, Wade Henderson, and he became interested in the forbearance proposal. They were able to get three meetings with Gene Sperling the Director of the NEC which we also attended.
The NEC did respond.
We succeeded in getting a limited forbearance policy started for some mortgages regulated by Treasury. We were then able to get HUD to implement the program for FHA insured mortgages along with the Veterans Administration benefiting countless families.
The Disastrous Implementation of the Emergency Homeowners Loan Program (EHLP) by HUD
In November 2009, the Massachusetts Communities Action Network (MCAN) and our affiliate, Brockton Interfaith Community (BIC), organized a meeting of 600 people in with Congressman Barney Frank. Brockton is a former mill city twenty miles south of Boston and had the highest foreclosure rate in the state.
Congressman Frank is known for his quick wit. That night the meeting was held in the sanctuary of St. Patrick's Church in Brockton. When Kris McDonald, one of the BIC leaders, who had been baptized in this church, said they had four questions for him. He quipped, "I know I'm a Jew here in a Catholic Church, but usually Jews ask the Four Questions." Not missing a beat, Kris responded, "Why is this night different from all other nights?" This is the first question at Passover Seders! She then moved on to the questions.
Congressman Frank agreed with our proposal to do something for unemployed homeowners. He added a provision for one billion dollars for the Emergency Homeowners Loan Program (EHLP) in the Dodd-Frank bill that passed in June of 2010.
We immediately brought a group of people from community groups around the country to work with HUD on implementation, beginning with a meeting the next month at HUD. We then pushed them for the next year to implement the program.
The program was to authorized to run through September of 2011. HUD officials promised it would start by Christmas 2010, but then kept delaying and delaying. It didn't start until June 2011 and necessary portals for processing applications were not in place until later in the summer for a program that ended that fall.
In our monthly meetings, we repeatedly suggested changes to the proposed implementation regulations that would enable more unemployed homeowners to use the program. Their "know it all" response was, "We don't need that and so many people need this program, we will have plenty of applications."
That was not the case.
They allowed a couple of states that already had state programs on foreclosure-prevention, like Pennsylvania, to run their own program and to use some of the EHLP money for TV commercials about the program. Pennsylvania ended up having one-third of the cases for the whole nation under this program. HUD refused to allow any funds to be used for TV commercials in other states.
EHLP was a disaster. Something like one-third to one-half of the one billion dollars was unspent and returned to the government, despite millions of homeowners needing this program. HUD officials blamed the problems on the law being complicated. This was an outrageous excuse.
Conclusion
We have been through this again and again. I began organizing against redlining and blockbusting following the Housing Act of 1968 that mandated FHA insured mortgages for African-Americans, but didn't deliver. The Savings and Loan Crisis cost taxpayers hundreds of billions of dollars in the 1980's and deteriorated neighborhoods. Now I've witnessed the foreclosure crisis of 2007-2012 under Obama Administration officials.
We must be ever vigilant and forever organize for changes. The same powerful forces of big banks and Wall Street speculators are now at work against our communities while banking regulators continue to allow it.
Lew Finfer is the Co-Director of Massachusetts Communities Action Network (MCAN), affiliated with the Faith in Action Network. He has been an organizer since 1970. This email address is being protected from spambots. You need JavaScript enabled to view it..