Winter 2022
Written by John Russo
Staughton Lynd and Accompaniment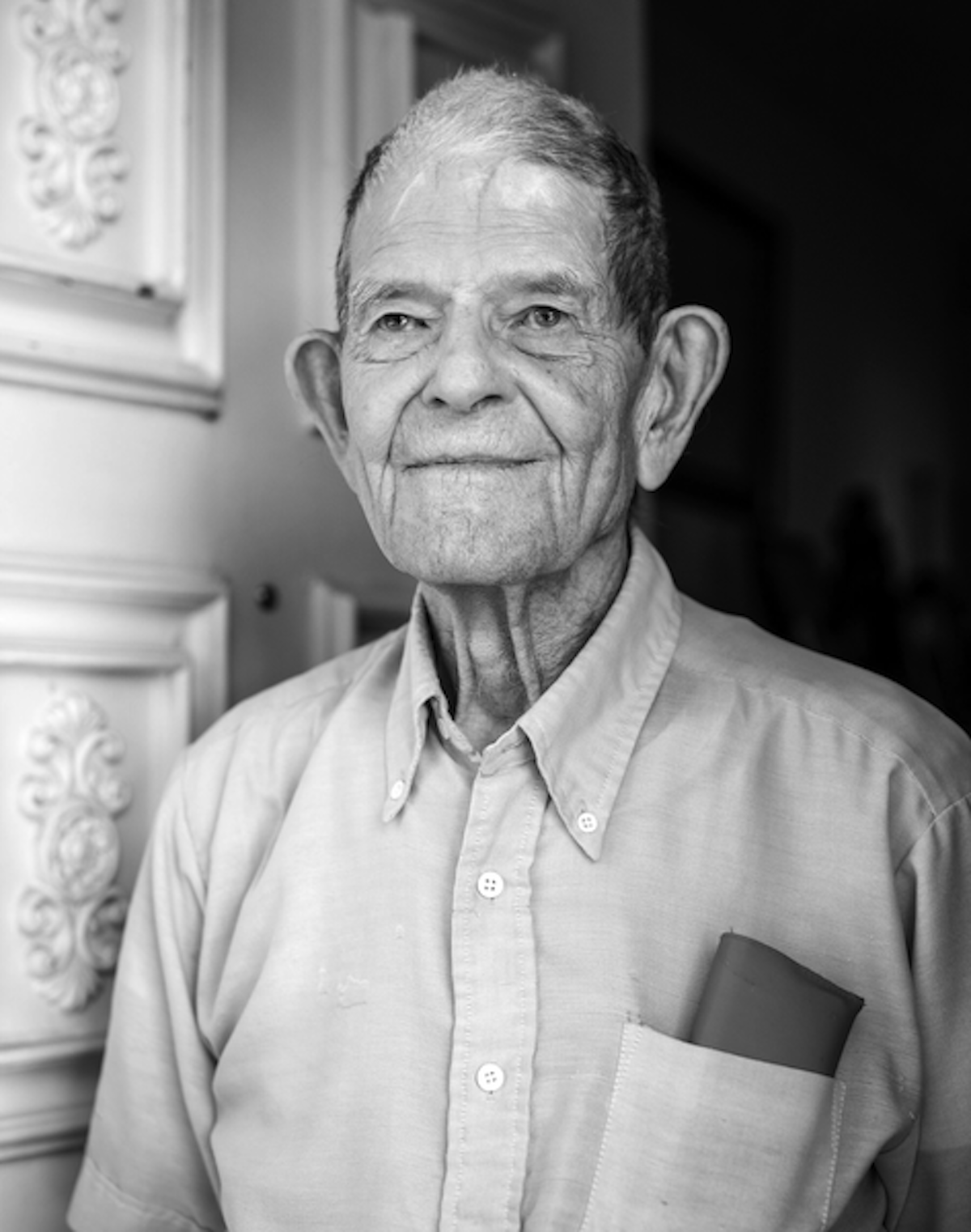 Since his death last month, Staughton Lynd has been lionized as an icon of radicalism. Labor historians, leftist scholars, and long-time comrades have recalled his anti-war activism, his writing about worker activism and radical history, and his direct involvement in multiple fights for justice. While the stories of these remembrances reflect many of Staughton's accomplishments, I don't think he would appreciate being singled out as a progressive hero any more than Archbishop Oscar Romero would have liked knowing that he had become a saint. For both men, the heart of their commitment was, more than anything else, belief in accompaniment. 
Accompaniment has roots in the Catholic Liberation Theology that guided the work of Romero and other Central American priests and activists. It equally guided Lynd. In his 2012 book, Accompanying: Pathways to Social Change, Lynd quotes Dr. Paul Farmer, founder of Partners in Health, explaining the core idea: "I'll go with you and support you on your journey wherever it leads. I'll keep you company and share your fate for a while." Accompaniment involves being as patient and present as those sitting quietly together in a Quaker meeting house, but, as Lynd makes clear, it is also a tool of activism and a stance of solidarity, standing with someone in a battle that is not your own, helping them to keep fighting. 
I had many opportunities to see how Staughton accompanied others. We first met in 1980, when I became coordinator of the Labor Studies program at Youngstown State University and moved my family to a city that was reeling from major steel mill shutdowns. Staughton and I knew of each other's involvement in anti-war activism, he for leading protests and a trip to North Vietnam that ended his academic career, me for my first wife's court battle when she was fired from her teaching job for refusing to say the pledge of allegiance. When we moved to Youngstown, Staughton and Alice, his wife, were the first people to invite us to dinner, and we began a decades-long conversation about social movements, labor unions, and community organizing.
I first witnessed him accompanying those fighting for justice when I served on the board of Northeast Ohio Legal Services, where he worked as a lawyer. NOLS Board provided Staughton a measure of cover in representing steelworkers fighting against shutdowns – at least until the Reagan Administration clamped down on legal services agencies for operating outside its mission of providing civil legal assistance to low income persons. But Reagan policies wouldn't stop Staughton from standing alongside the steelworkers. Together with steelworkers like Ed Mann, I saw the power of accompanying as we crisscrossed the Midwest to tell the Youngstown story -- to Shout Youngstown, as another local steelworker, Ed Barbero put it. We urged workers, unions, and communities to organize for the next phase of industrial and economic restructuring.
Organized labor didn't always support these efforts, so Staughton organized the Solidary Workers Club, a group of committed Youngstown unionists and others who wanted to stand with them. Our purpose was simple: accompany individuals and small groups of unionists as they fought for labor rights. Many of those battles were with corporations, but sometimes workers were fighting with their own unions over failures to protect their rights through the grievance procedure. Workers also pushed back when union wage standards where threatened by appeals to worker ownership and cooperatives.
These efforts often involved unannounced picketing in support of workers, which put us in conflict with labor and political leaders who preferred a less confrontational approach. But in a way, we were also supporting them, as many would tell me later. We had provided "breathing room" to negotiate improvement in working conditions and worker treatment.  A decade later, some steelworker staffers apologized for not joining the fights when the union was still strong.
Lynd's writing, much of it with his wife Alice, was also a form of accompaniment, because, like the efforts of the SWC, it kept workers -not them- at the center. Labor historians didn't always appreciate Lynd's focus on the rank and file and worker activism. While his book, The Intellectual Origins of American Radicalism, together with Howard Zinn's Peoples History of the United States, both published in 1980, laid a foundation for progressive thinkers, by the 1990s, some argued that Lynd's methodology and conclusions were too influenced by his own activism. For others, the close link between analysis and activism was the greatest strength of Lynd's work.
As with steelworkers in the 1980s, Staughton represented a decade later prisoners who had taken control of the Lucasville prison to protest their living conditions and treatment. By the end of their 11-day siege in 1993, one guard and eleven prisoners were dead, but officials had agreed to the prisoners' demands, including a promise of fair treatment in any subsequent administrative or criminal proceedings.  The state didn't follow through on that commitment, and Lynd represented the five men identified as the leaders of the uprising, a story he chronicled in Lucasville: The Untold Story of a Prison Uprising. Staughton also stood with prison workers. A few years later, he and the SWC helped to organize corrections officers at a new private prison in Youngstown, creating the first private prison union in America.
Staughton was a complicated man, committed to dialogue but also at times dogmatic about his approach to social change and labor history. He questioned the value of my work in building an academic field focused on studying working-class life, culture, history, and politics. He thought we should focus more on worker justice and activism, not education and culture. Yet he accompanied me and my academic colleagues, attending and even at times helping us plan events at Working-Class Studies Conferences. Every now and then, he would stop by the Center for Working-Class Studies just to check in what we were doing. Eventually, he acknowledged that our approach had some value. At the last Working-Class Studies conference that he attended, he used the film The Green Mile as part of a talk about prison reform. In middle of the presentation, he stopped and turned to me and said, "See John, you can teach an old dog new tricks." This reflects the essence of accompaniment: to listen, talk with, respect, and support others.
Staughton Lynd's work deserves all the appreciation its various eulogists have offered in recent weeks. He inspired, taught, and encouraged many scholars and activists over the years. But in addition to the lessons we take from him about the nature of radicalism, the power of solidarity unionism, or the injustice of the prison system, we should also hold on to Staughton's model of accompaniment. Like members of the Solidarity Workers Club ask at the beginning of their monthly meetings, we should honor Staughton's memory by regularly asking of ourselves:  Who am I accompanying?

---
John Russo is the former co-director of the Center for Working-Studies and coordinator of the Labor Studies Program at Youngstown State University. He currently serves as a visiting research fellow at the Kalmanovitz Initiative for Labor and Working Poor at Georgetown University.